Campus recently announced that, with the support of a generous donation from Bill and Frances Henry of Gastonia, NC, the Memorial Belltower will be completed, bells and all. The Henrys' gift is the latest in a tradition of support for the renovation and completion of the Belltower. In honor of this news, and in anticipation of the eventual ringing of the real bells, a brief historical pictorial compilation is in order.

Early construction of the Memorial Belltower (circa 1924)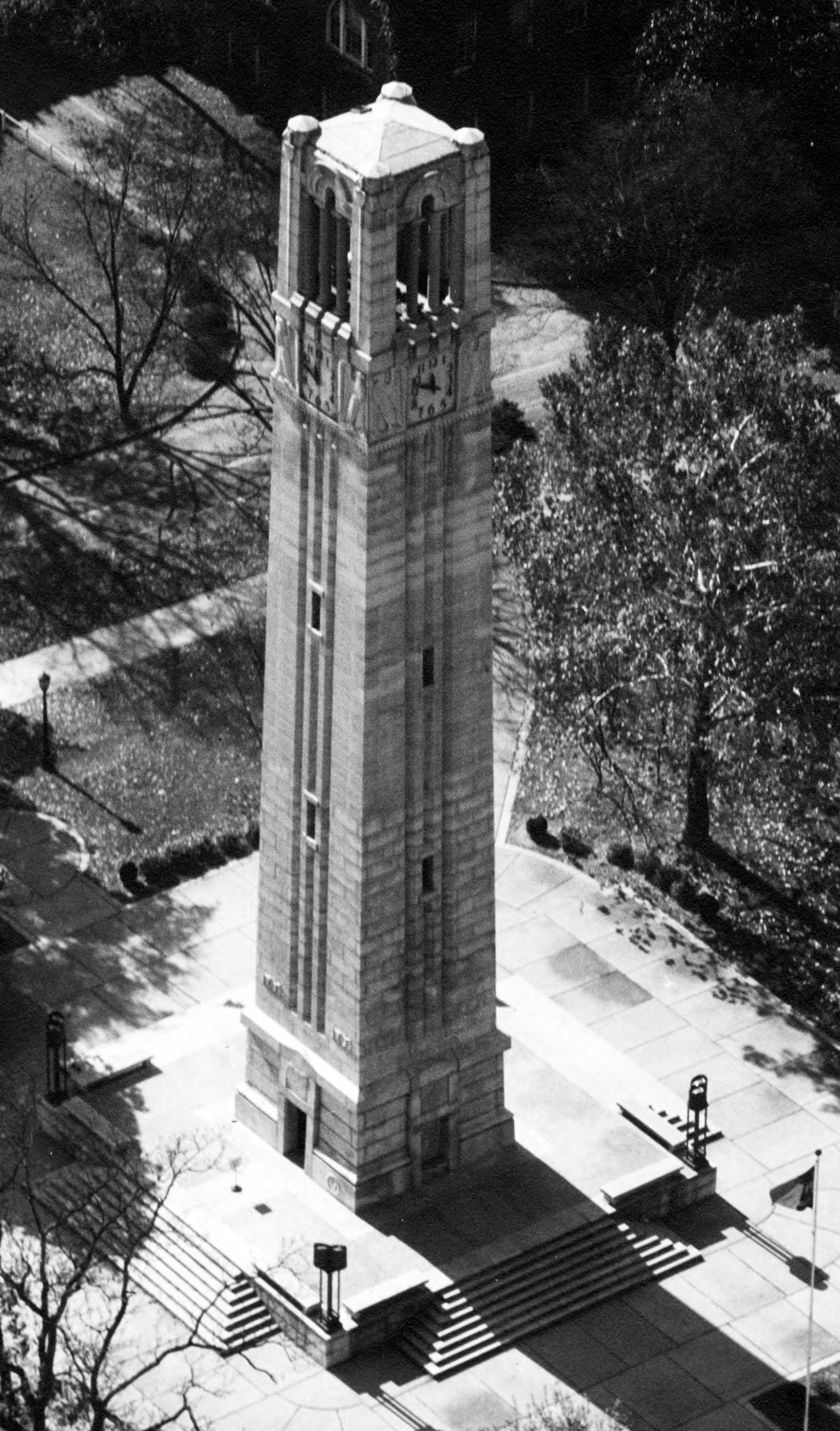 Aerial view of the Belltower (undated) View of Memorial Belltower looking northeast from entrance of Holladay Hall (circa 1976)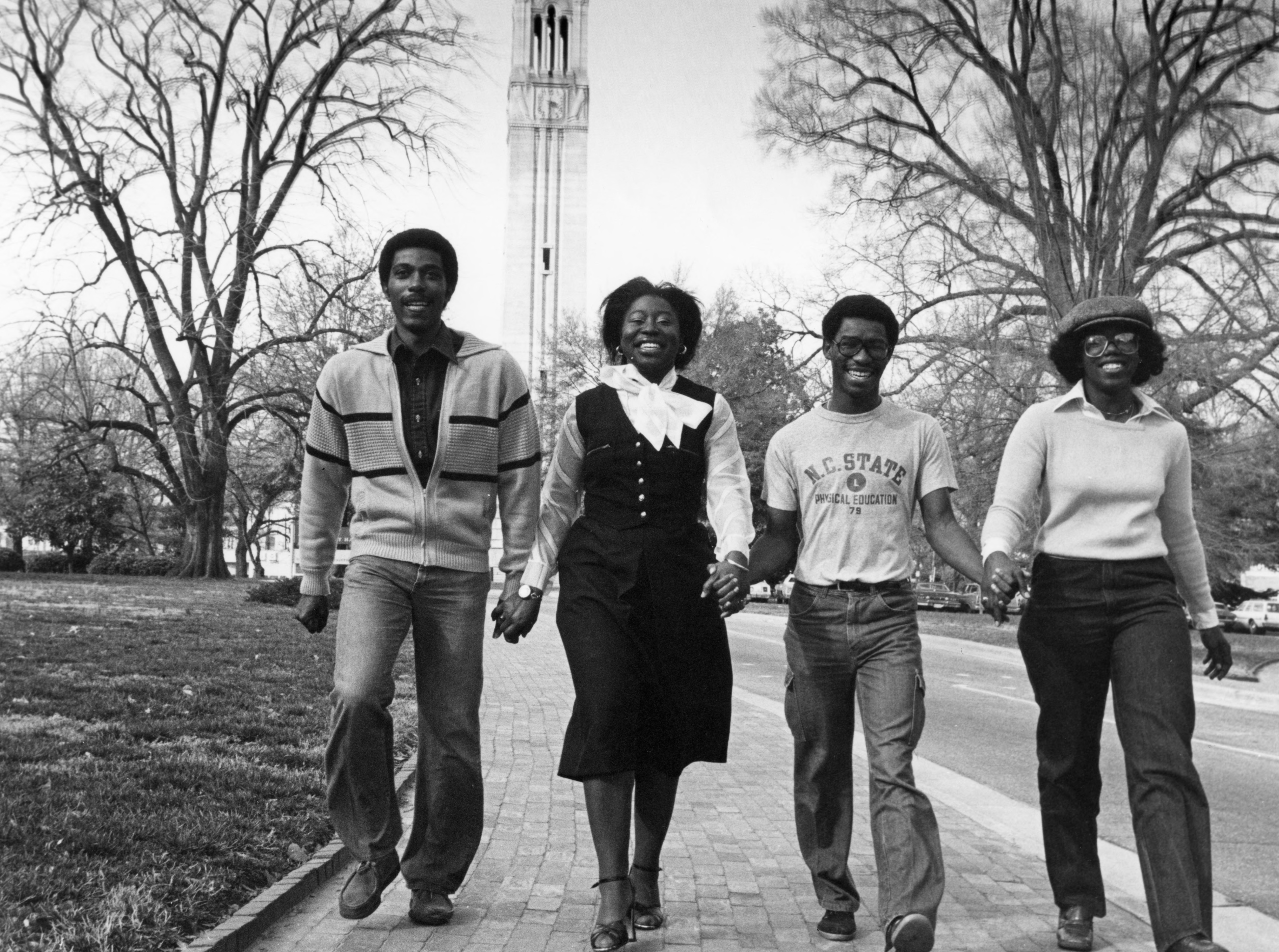 Students walking by the Belltower (undated)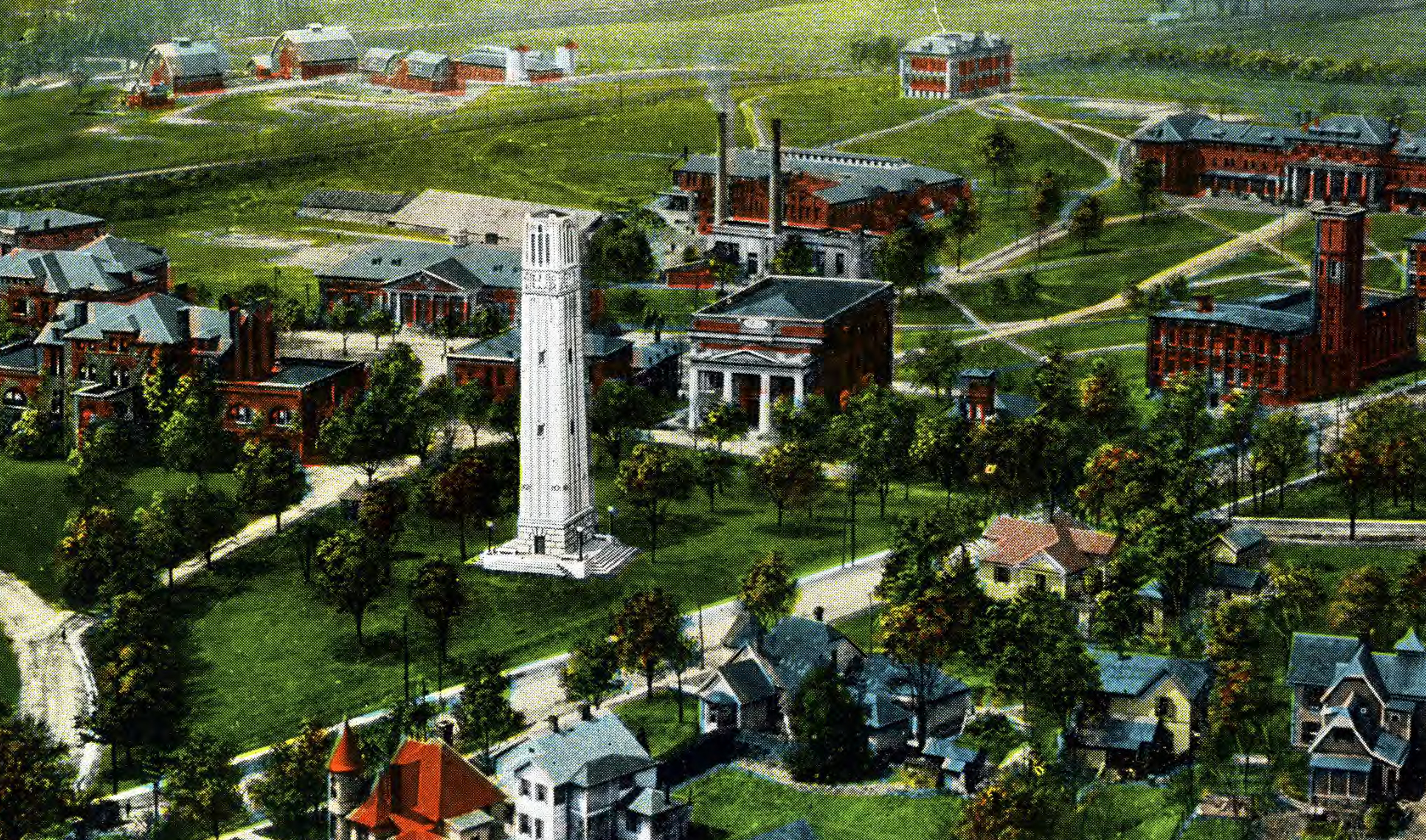 "Clock tower and chimes" postcard (1925)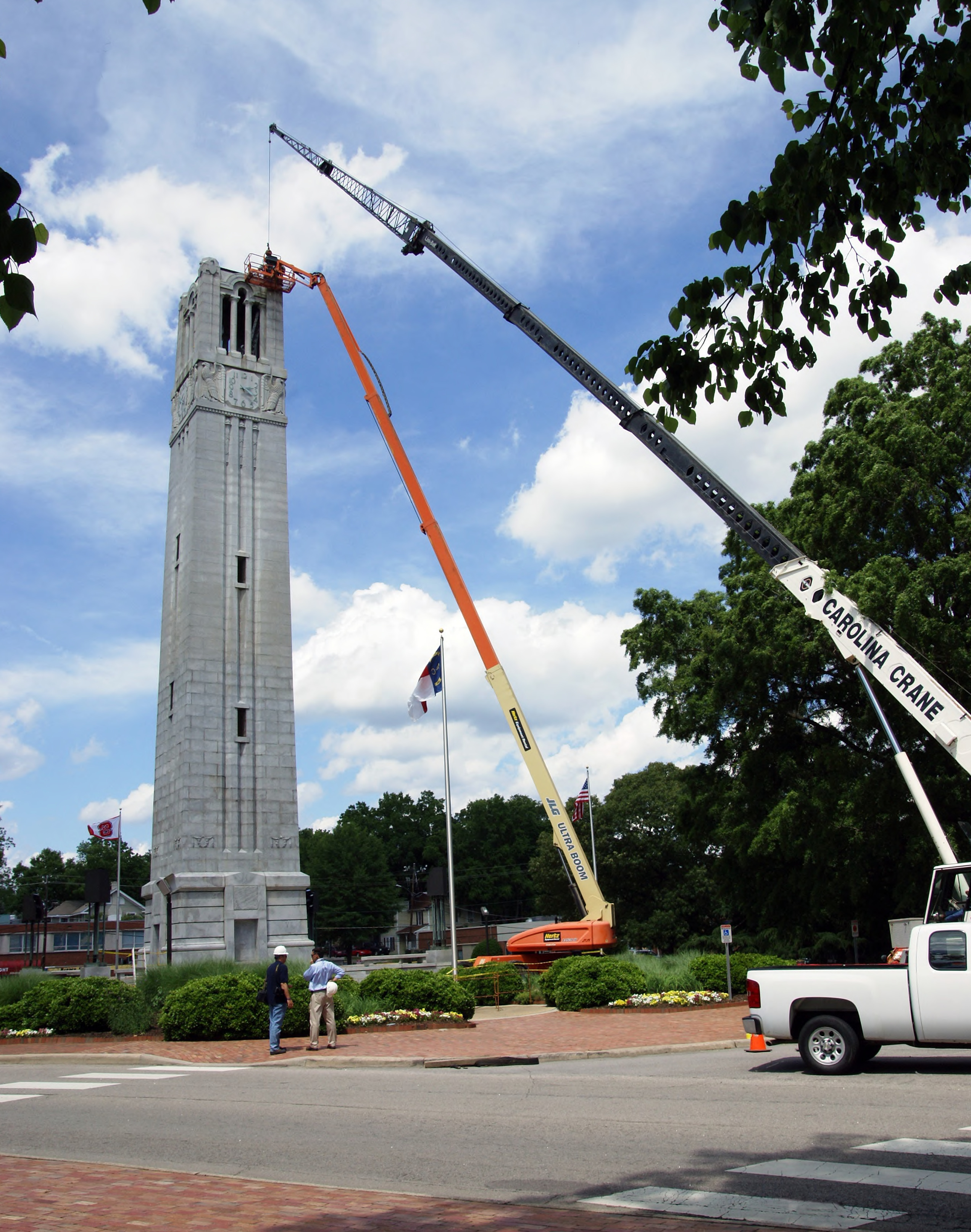 Repairs being made to the Belltower (undated)
These and other photos of the Memorial Belltower are available as part of the NCSU Libraries' Rare and Unique Digital Collections, which provides access to thousands of images, video, audio recordings, and textual materials documenting NC State history and other topics. For another really great resource on university history, be sure to check out our Historical State timelines.