This is turning out to be an astronomically-interesting couple of months. Today, there's an occultation of Venus, Mars, and Mercury. This follows almost exactly a month after the Great American Eclipse, which occured on August 21. While we in Raleigh weren't in the path of totality, we still had a pretty great show, in the sky and on the ground. The fun in and around the Brickyard and D. H. Hill Library was captured by Dr. Edward T. Funkhouser. The following photographs are three of a dozen photos from the day that Dr. Funkhouser donated to the Libraries' Special Collections Research Center.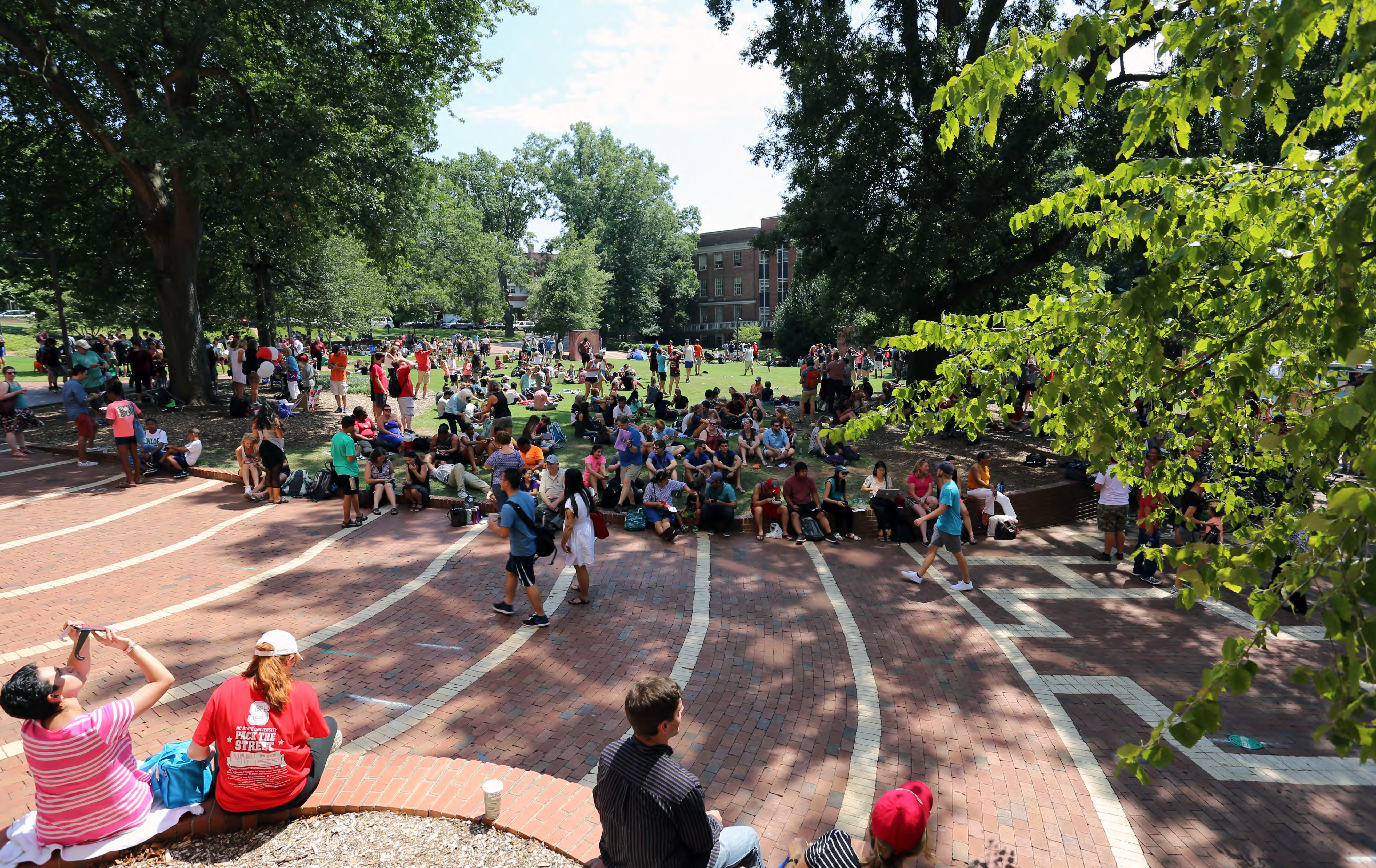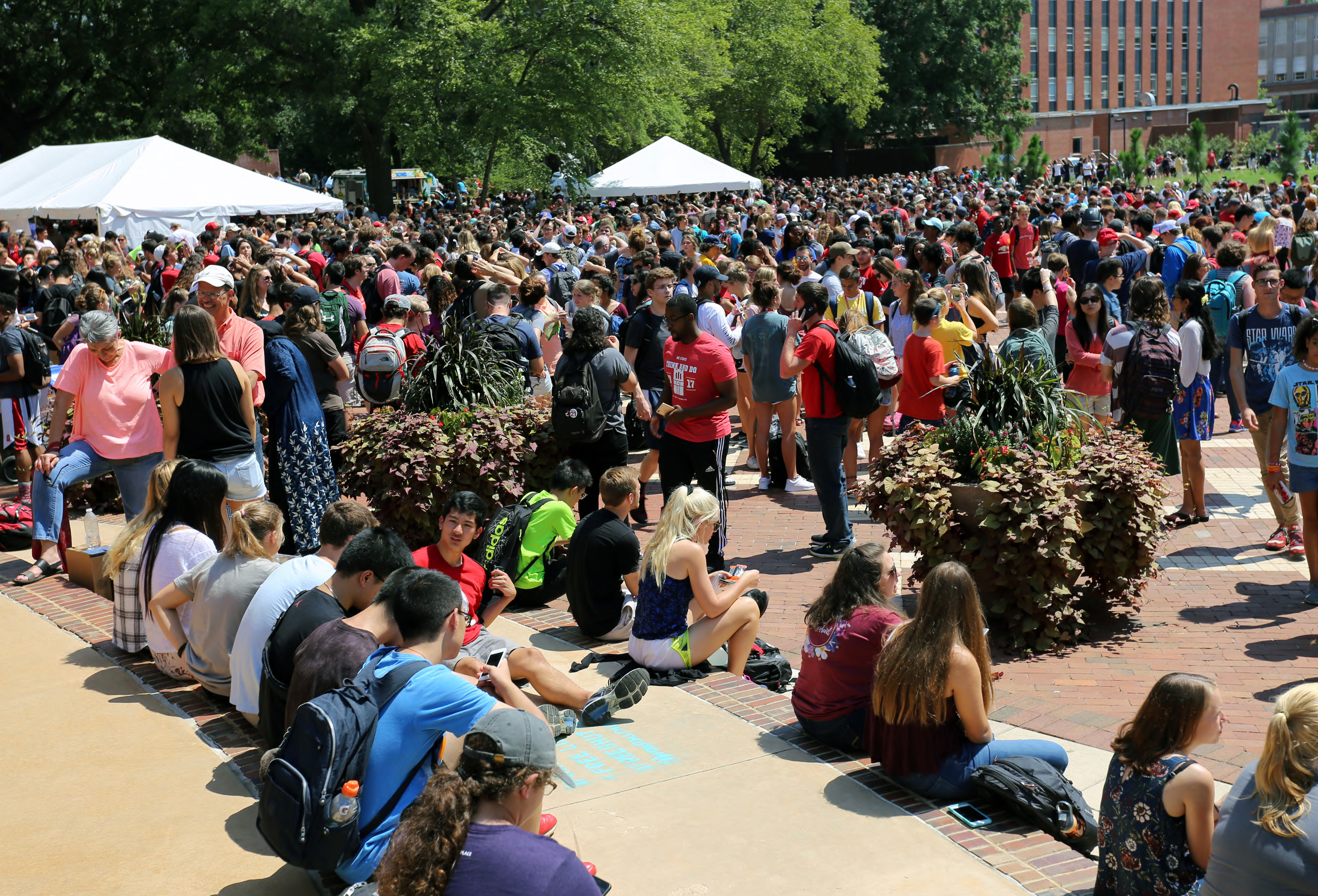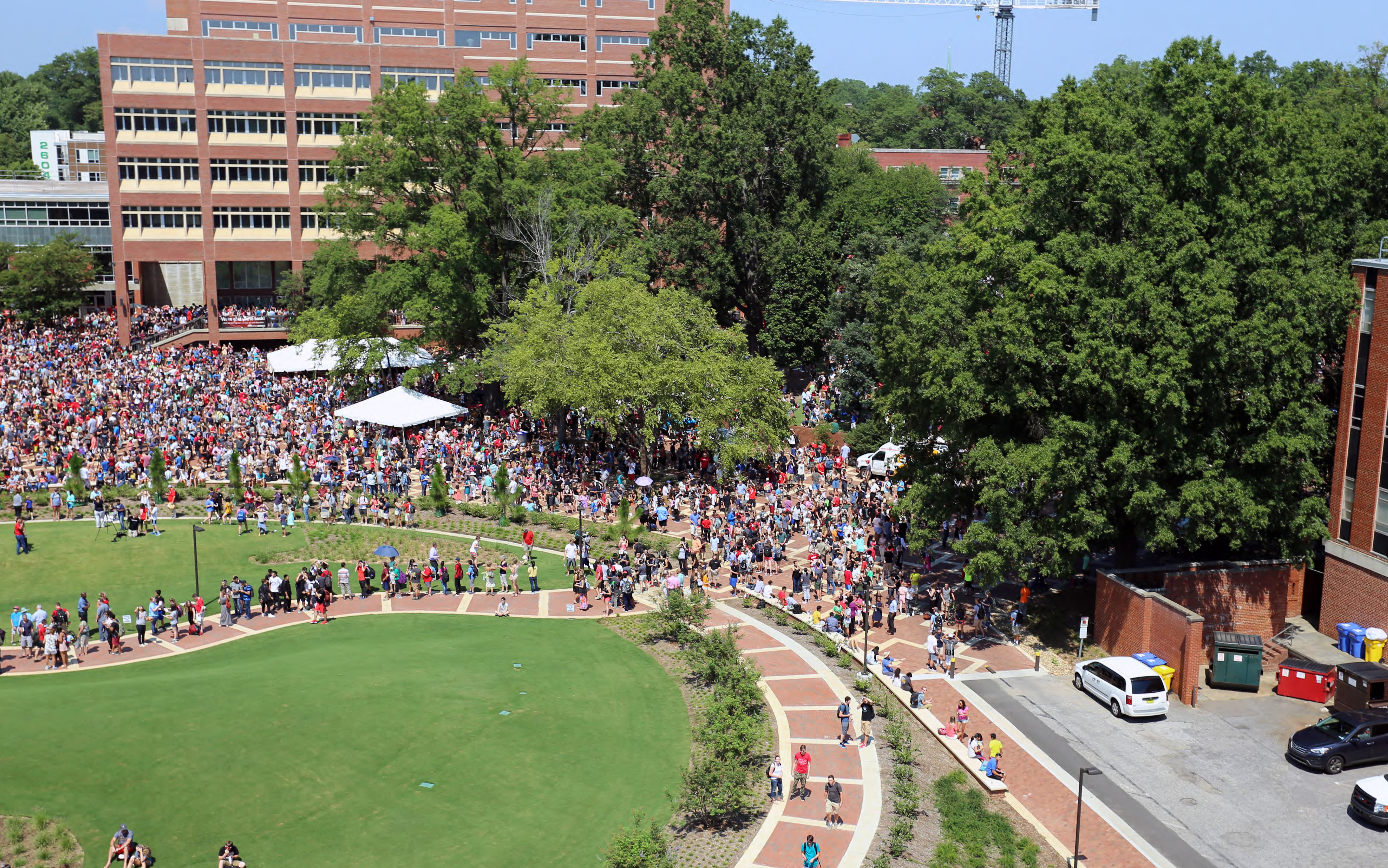 Also be sure to check out this really great time lapse video of the entire eclipse posted by the College of Sciences.
These, along with several thousand other photos taken by Ed Funkhouser and resources related to campus and student life, are available as part of the NCSU Libraries' Rare and Unique Digital Collections, which provides access to hundreds of thousands of images, video, audio recordings, and textual materials documenting NC State history and other topics. Also be sure to check out our Historical State timelines, an all-together great resource on many of the university's happenings, eclipse-related and otherwise.